Boat Trailers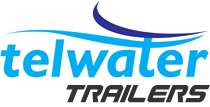 If you plan to own a boat, then equally as important an element is the trailer.
West City Marine stock TRAILERS for a large selection of boats.
Call us today on 03 5722 4800 and we'll gladly offer you advice and point you in the right direction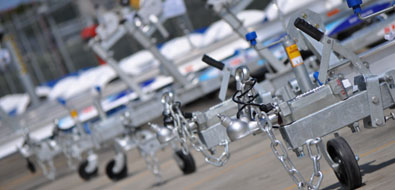 About Telwater Trailers
Choose from a wide range of aluminium and steel galvanised trailers which are specially fitted to each boat at the Telwater factory. Choosing a Telwater trailer saves time and takes out the guess work with each trailer built specifically to fit each boat.
The Telwater factory makes on average 20 trailers per day and all trailers are backed by a limited three year warranty and can be packaged with any Telwater boat purchased. All trailers are designed to suit your pride and joy and are adjusted to cradle the hull to minimise any damaging impact when travelling. Both aluminium and steel trailers are fitted with weather resistant submersible LED lighting as standard ensuring longer lasting electronics.
Aluminium Trailers
Telwater's aluminium trailers range in size from 4.8 metres to 7 metres and come standard with a v-loader system, which helps guide the keel onto the trailer accurately, making loading and unloading easy. Telwater aluminium trailers use fully galvanised parts and all componentry is bent and assembled onsite using aluminium I-beam material; making Telwater trailers much stronger and lighter than conventional trailers. Ten models are available for the Savage range;and one model is available for the Savage Fibreglass range.